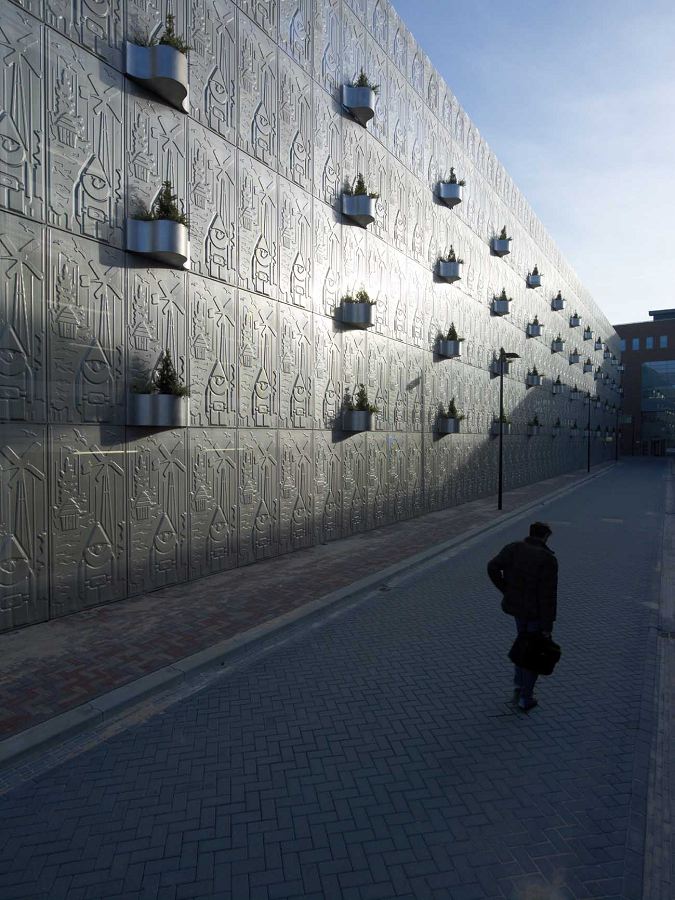 Stretch forming & CAD technology utilized to manufacture fascia panels for a structure in the Netherlands - design by MEI Architecture.
Facade panels are mass produced with modern techniques, not unlike those used in the automotive industry. These perforated panels allow air and light to penetrate the facade, creating transparency at night and a monolithic solidity, during the day.
Intermixed with green elements, the repetitive surface panels add uniformity and humanity to the structure's form. Mixed cultural elements representing birds, windmills, and gnomes add whimsical touches to the block like structure.
Contemporist Article:
http://www.contemporist.com/2012/02/24/block-11-by-mei-architecture/
MEI Architecture Website:
http://www.mei-arch.nl/meiarchitecten/meiarchitecten_release-1.7.8/MainV...